A long shot for you Regia Aeronautica experts...! I'm working on the vintage Hasegawa 1/72 kit of the Macchi C.202 Folgore, and would appreciate input on the correct length of the real machine's fuselage, specifically the length of the main structural "core" assembly, from the firewall to the rudder post (image from Maurizio di Terlizzi's superb "The Macchi MC.202 Technical Guide" in Valiant's "Airframe Detail" series).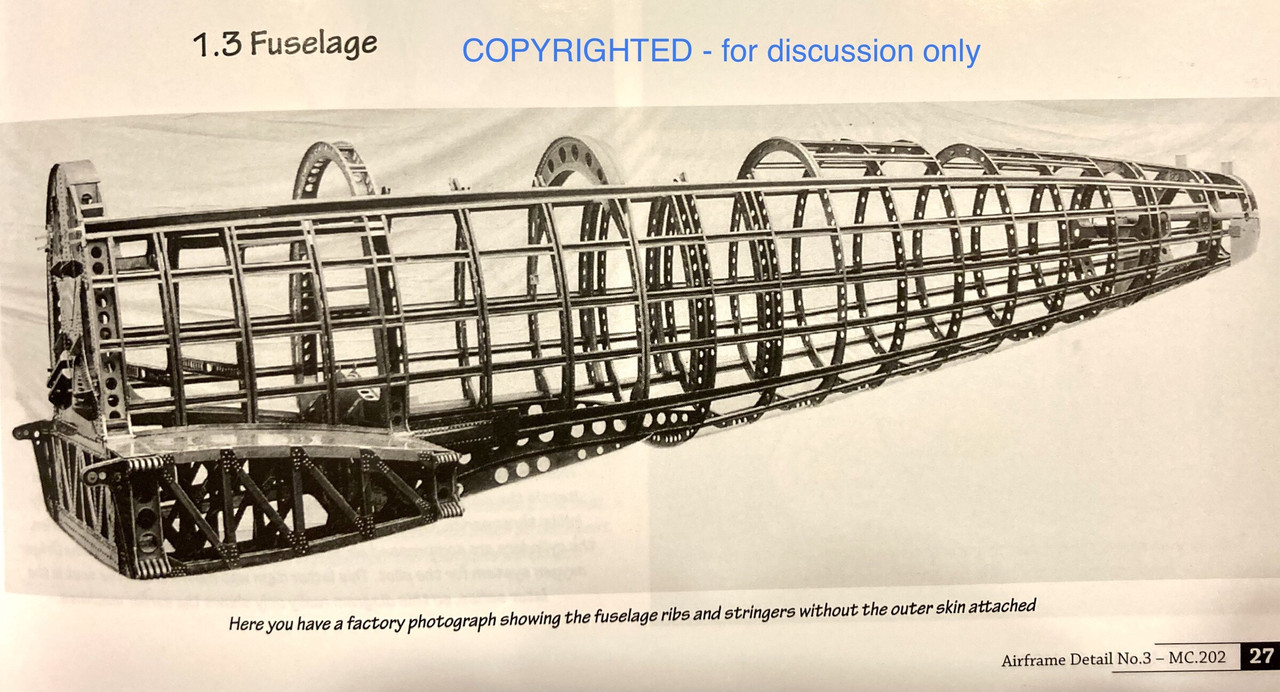 The diagram below is a C.205 Veltro (image from a great article here!). The dimensions are reputedly from factory documentation. The core length is shown as 5210 mm (dark red text additions are just my notes by the way):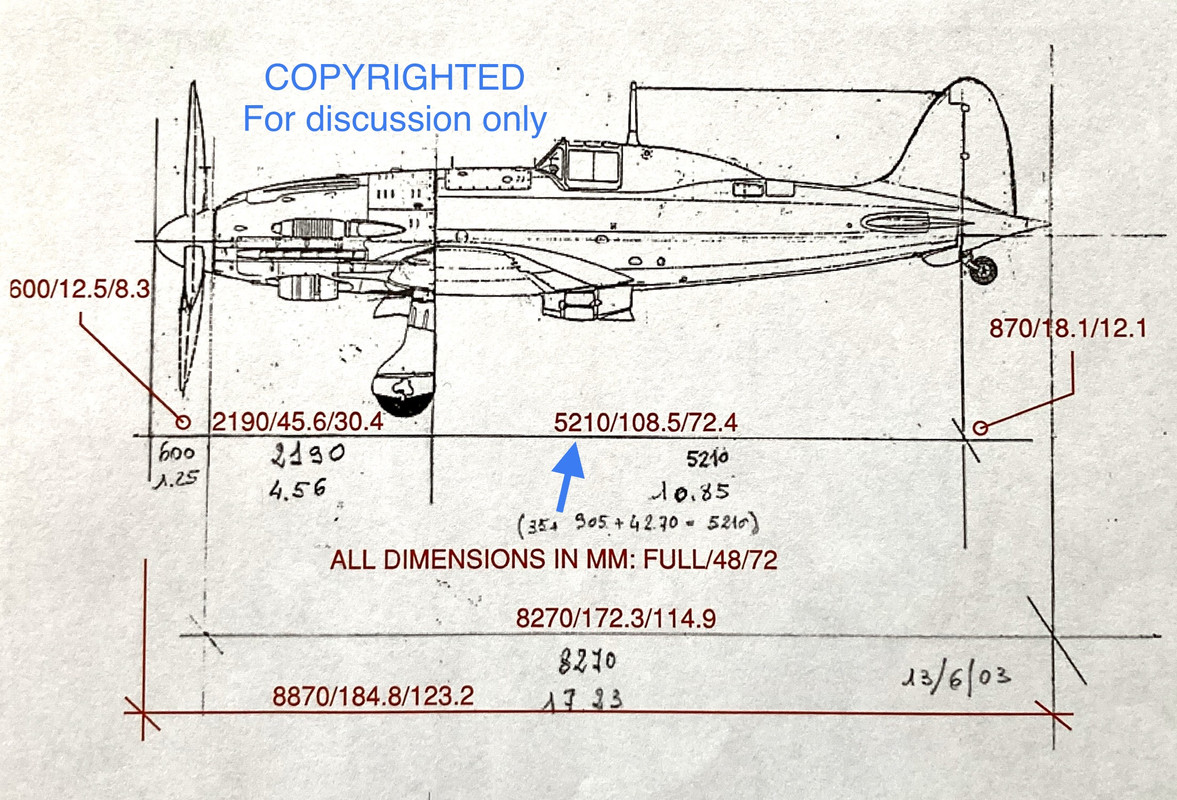 BUT...all don't agree on this dimension. The two best sets of scale drawings in my library are Carmine di Napoli's in the "AeroDetail" volume; and Angelo Brioschi's in the excellent "Ali d'Italia" series of monographs. After carefully scaling the larger 1/48 drawings in each, AeroDetail appears to follow "Stormo's" dimensions very closely. But Ali d'Italia shows the 202's core being a bit longer, at about 5280 mm. I've read that Mr. Brioschi's research turned up new info in this area?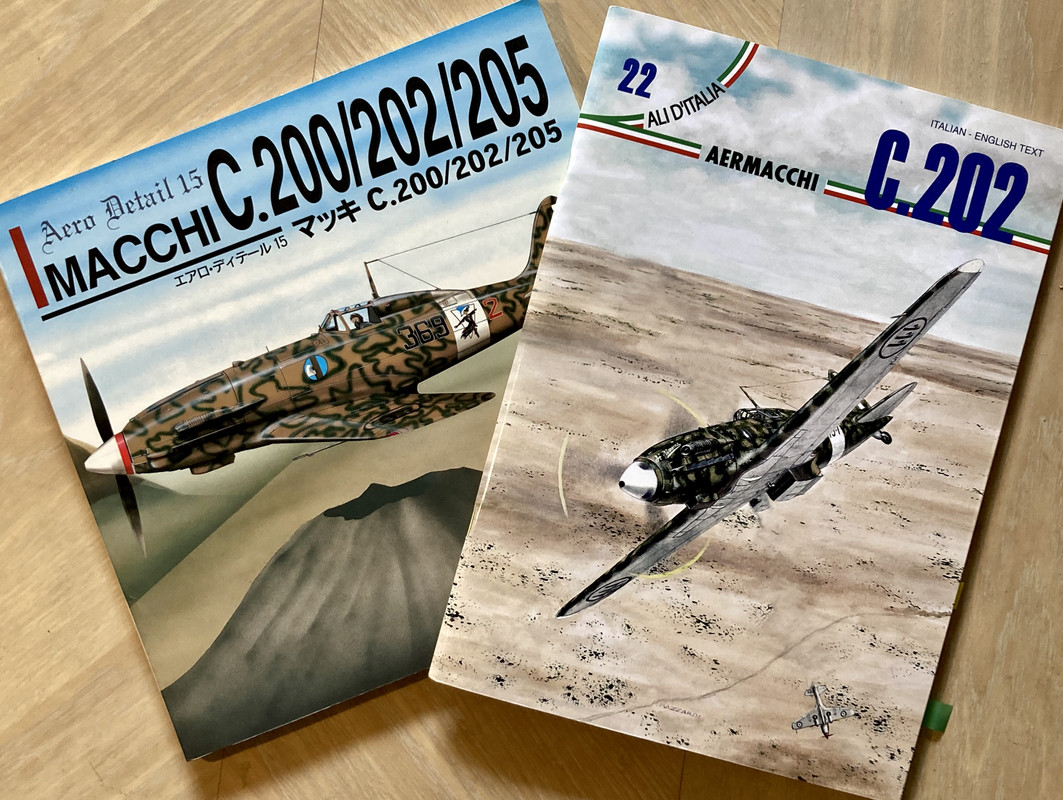 Back to the issue at hand: the little Hasegawa kit is frequently criticized for the rear fuselage's being too short. If the Stormo/AeroDetail numbers are correct, the kit's core length shortfall is negligible though - just about 0.5 mm. But if Ali d'Italia is correct, it's more like 1.5 mm - over 4 scale inches - which gets to be noticeable even in 1/72.
I believe this "core" structure was the same length on the C.200, as on the C.202 / C.205 by the way. So any evidence for those aircraft would be useful as well.